Convivial meeting place
Our hotel bar & lobby
A place to feel at home. Good conversations and good drinks are guaranteed in the hotel bar and comfortably furnished lobby. Coffee or home-made iced tea during the day, an aperitif before the evening meal and a recommendation from the barkeeper to bring a relaxing day to an end. Cheers!
The hotel bar is open daily from 10.00 a.m – 11.00 p.m. The afternoon snack with savoury and sweet specialities from the Hotel Ritzlerhof kitchen is available here between 3.00 p.m. and 5.00 p.m.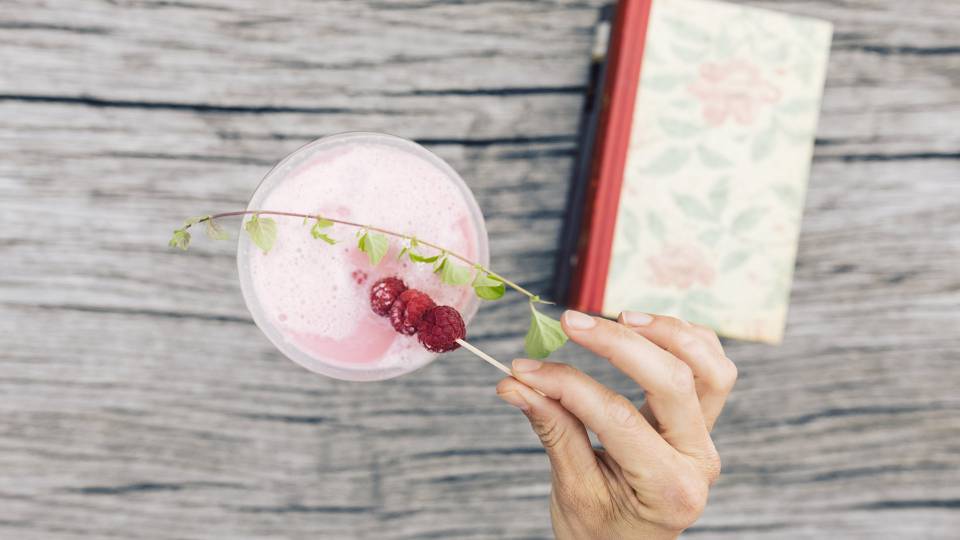 At the hotel bar in the hotel Ritzlerhof
The perfect time for…
Our barkeeper will be pleased to serve you sparkling long drinks, fruity cocktails, refreshing beers and fine wines. The award-winning high-proof local schnapps from the top-quality distillery Mair in Sautens are on the bar drinks list – as is a premium Edelbrand cuvée created especially for the Ritzlerhof. In winter, hot tea or mulled wine are also a good choice when sitting next to the cosy fireplace.
What do you fancy? We look forward to helping you quench your thirst at the hotel bar.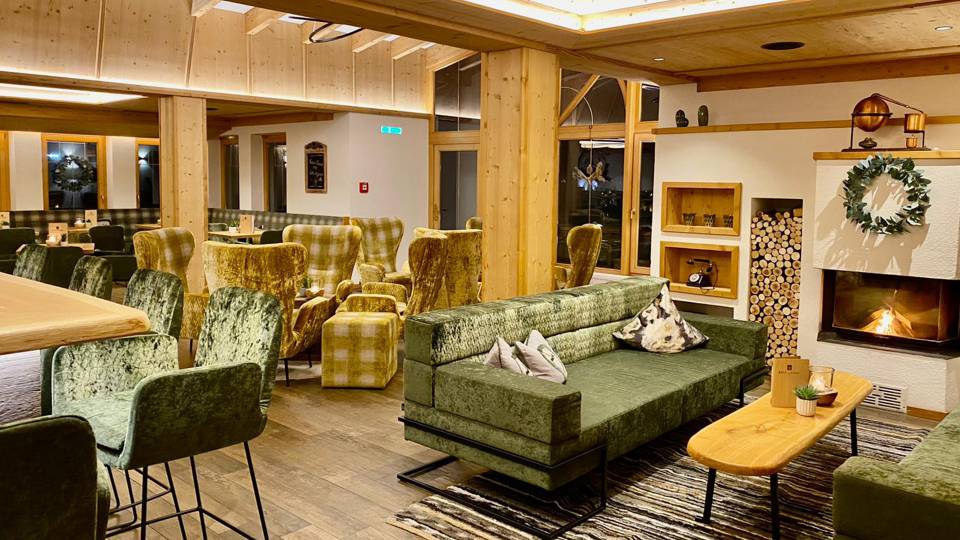 Panoramic view of the sky
Raise your glass!
Chatting, discussing current news and simply enjoying drinks together at the hotel bar ... And then the traditional look into each others eyes when you raise your glasses. In the Ritzlerhof hotel bar you can extend this ritual and look up before clinking glasses: above the hotel bar, the saddle roof windows offer a view into the sky above Sautens in Ötztal. No matter whether sunshine during the day or a starry sky at night – you are always raising your glasses to a good time.
Hotel Ritzlerhof****s: time and time again
Plan your perfect holiday
Book your stay in the Hotel Ritzlerhof now.