Your 4*s ski holiday in Ötztal in Tyrol ...
Skiing in Ötztal
In winter, the Alps are covered in deep snow in Ötztal. And the winter sun shines brightly on the Hochoetz ski area, one of the 5 sunniest ski regions in Austria. Pistes with a total length of 39 kilometres await you here for a sunny ski holiday, all with snow cannons and therefore with a snow guarantee. That calls for a skiing holiday, exploring the different runs on skis or a snowboard all day long until the sun goes down. And sometimes even longer ... There are also a number of other ski areas in Ötztal near Sautens.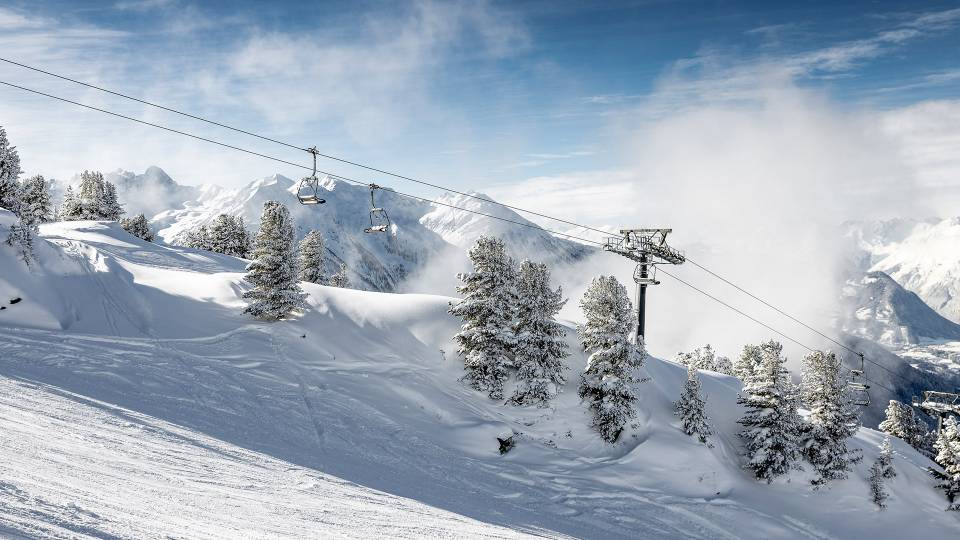 Skiing holiday in ötztal
Your benefits
Only around 5 km to the ski lift of the Acherkogelbahn
10 different ski regions can be reached from Sautens in just 30 minutes
Hochoetz-Kühtai ski alliance: 2 ski regions – 1 ski pass
Snow guarantee from December to April thanks to full snow cannon coverage
Free ski bus from in front of our ski hotel to the ski area Hochoetz / Acherkogelbahn
Free ski bus from Sautens to Hochoetz, Kühtai and Niederthai
Ski room in the Ritzlerhof ski hotel
Lunch packet on request (subject to charge)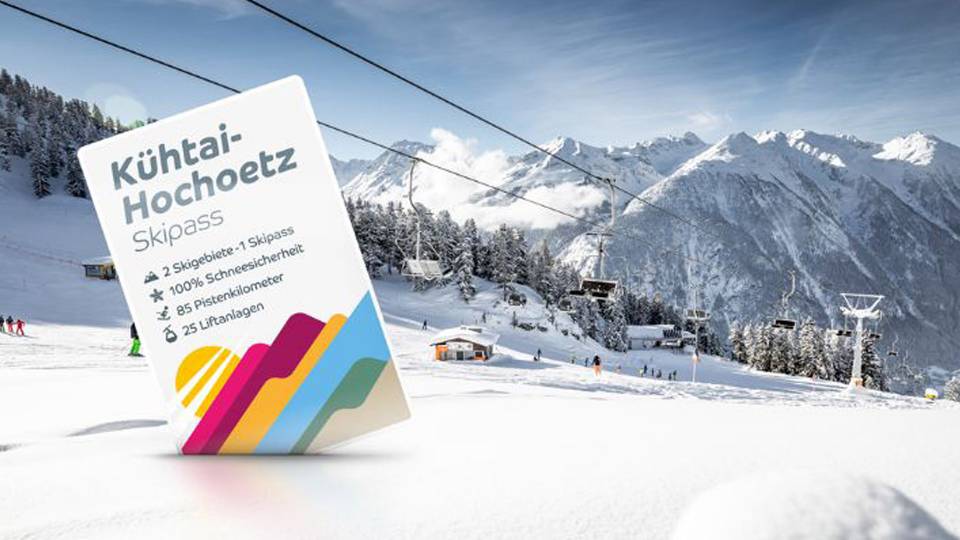 Hochoetz & kühtai ski alliance
Twice the skiing fun
ski regions – 1 ski pass
25 lifts, 13 of which in Hochoetz
6-person chair lift with weather hoods on the Wetterkreuzbahn in the Hochoetz ski area
Viewing point with view of the Zugspitze mountain
Snow village in the middle of ski region
80 piste kilometres, 39 km in the Hochoetz ski area
20 km easy (blue)
50 km medium (red)
10 km difficult (black)
170 ha total piste area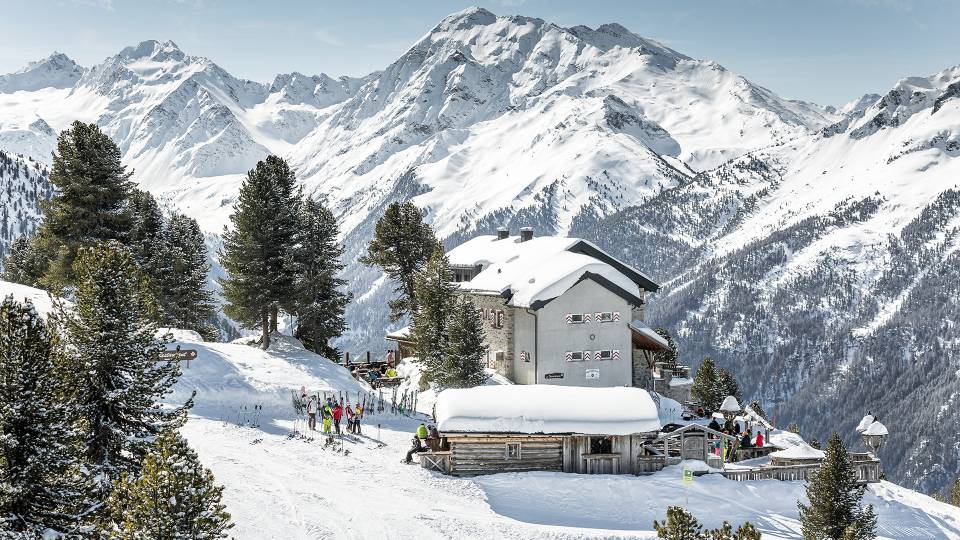 Ski holiday in the top ski region in austria
Hochoetz ski area
During your ski holiday with us in Ötztal you can reach the Hochoetz ski area with the Acherkogelbahn from Oetz and also from Haiming-Ochsengarten. The choice of pistes ranges from narrow forest runs through to wide, open slopes. The free racing run next to the Brunnenkopf piste and the Hochoetz fun park offer sporty challenges. The Skiline app is also free – this allows you to track your skiing day in the Hochoetz ski area, providing data on covered vertical metres and number of runs.
The Hochoetz ski region has been nominated as a top ski region by Skiresort.de, the world's largest test portal for ski resorts.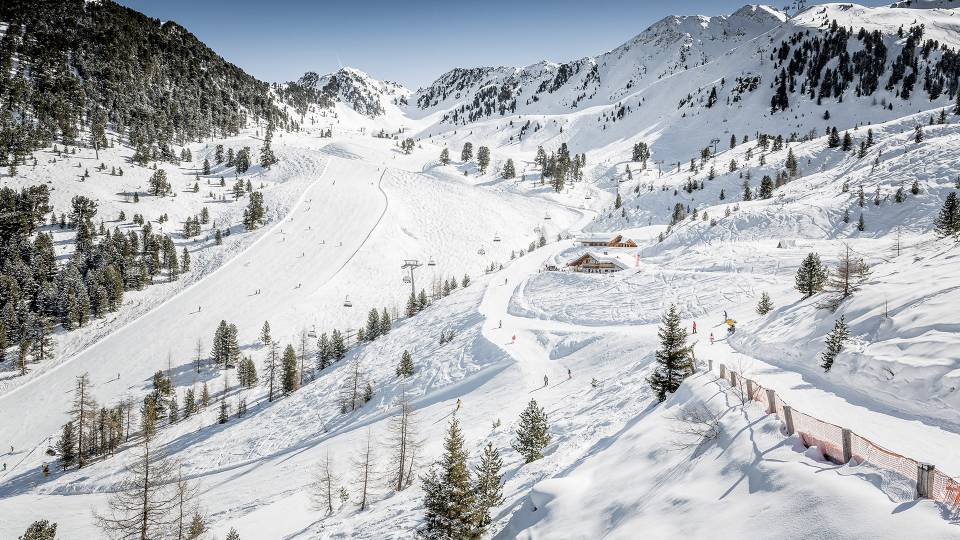 Included in your ski pass
Kühtai ski area
The highest winter sports resort in Austria is located 7 km further on in the Stubai Alps at an altitude of 2,020 m: Kühtai.
The pistes in the Kühtai ski area are also included in the ski pass for Hochoetz. If you drive by car from our Ritzlerhof ski hotel to Kühtai, you can park free of charge as a day skier.
Alternatively, you can also reach the Kühtai ski area by taking the Acherkogelbahn up to the Hochoetz ski area, skiing down the valley run to Ochsengarten and then taking the free ski bus to Kühtai.
Skiing experience in the longest side valley in the eastern alps
Other ski areas in Ötztal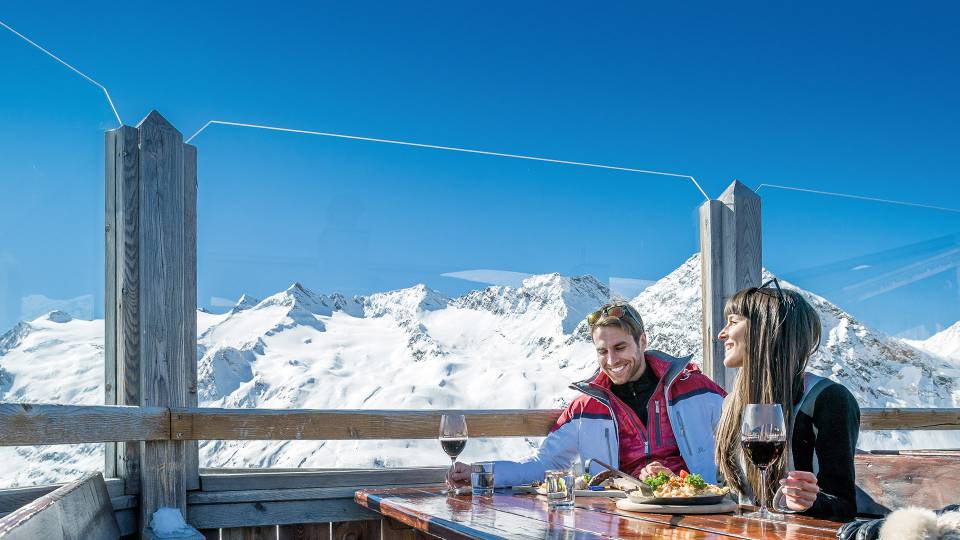 Variety for your ski holiday
Skiing in Ötztal
Hochoetz: nearest ski resort, at the entrance to Ötztal
Kühtai: at an altitude of 2,200 metres
Niederthai: family ski area near Umhausen, 4 km of pistes
Gries: family ski area near Längenfeld, 0.5 km of pistes
Sölden: 144 piste kilometres, 3 glaciers
Ötztal glacier ski areas: 36 km Rettenbach and Tiefenbach glaciers
Obergurgl-Hochgurgl ski area: 1,800 m to over 3,000 m, over 107 km of pistes
Vent: at an altitude of 1,900 m at the end of Ötztal, 15 km of pistes
You can ski in all ski areas in Ötztal with the Ötztal super ski pass.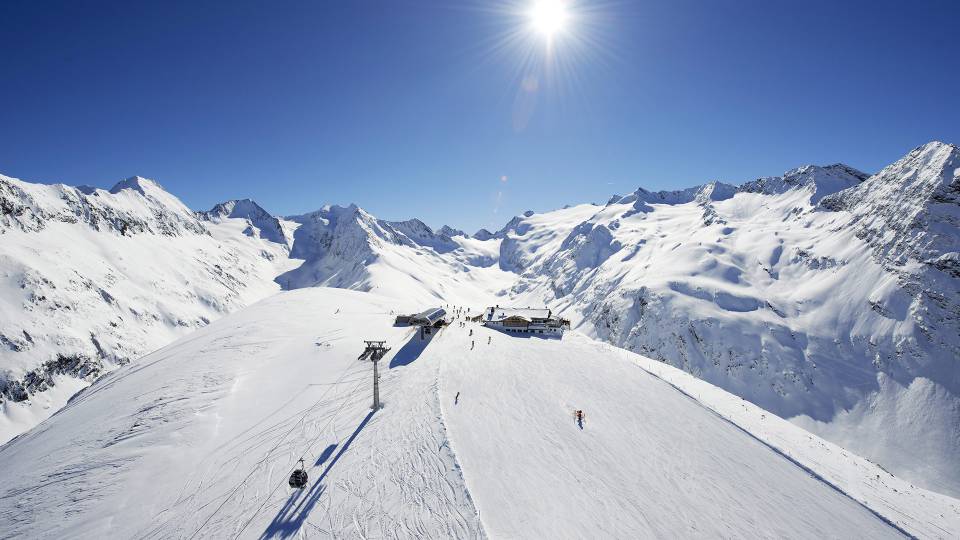 Only 30 minutes by car from sautens
Sölden ski area
This is one of the highest-altitude ski areas in Austria and is the largest in Ötztal. The glacier ski areas can also be accessed from the winter ski areas with a total piste length of 144 kilometres. Most pistes in the ski area are at high altitude. On the longest run – from the BIG3 platform Schwarze Schneide to the Gaislachkogl valley station – skiers cover a descent of almost 2,000 m and a distance of 15 km. The most difficult run is the World Cup piste on the Rettenbach glacier.
Sölden is a lively ski resort and is renowned for its après-ski parties.
Skiing & relaxation in the ritzlerhof ski hotel in ötztal in tyrol
Plan your ski holiday in Ötztal
First ski on the slopes below the Acherkogel, Wetterkreuz and Rosskopf ... And then enjoy the view of the winter mountain scenery from the high plateau of the Ritzlerhof. Book your ski holiday in the 4-star superior Ritzlerhof ski hotel in Ötztal.