A holiday full of culinary delights
Top-class cuisine in the Hotel Ritzlerhof
Natural Alpine cuisine. Traditional and contemporary. The kitchen team at the Hotel Ritzlerhof places fresh, local ingredients at the centre of your culinary experience. The genuine pride in perfect cooking and presentation makes a real difference. Ötztal cuisine à la Ritzlerhof. Enjoy this with all your senses in the restaurant, on the sun terrace and in the bar.
Your head chef in the hotel ritzlerhof
Culinary passion
Head Chef Martin Teubenbacher has been at home in Ötztal for more than 10 years. It is a special place for him and his family. And that also applies to the cuisine. Together with his kitchen team, Martin uses local and seasonal products to create outstanding culinary delights for the guests in the Hotel Ritzlerhof. Excellent cooking skills are complemented by pure passion for gourmet cuisine and high-quality ingredients. When Martin receives a chamois from an Ötztal hunter, everything is put to appropriate use in the kitchen – from head to tail. This respectful approach is part of the sustainable kitchen philosophy in the Hotel Ritzlerhof.
Fine cuisine in the Ötztal valley
Learn more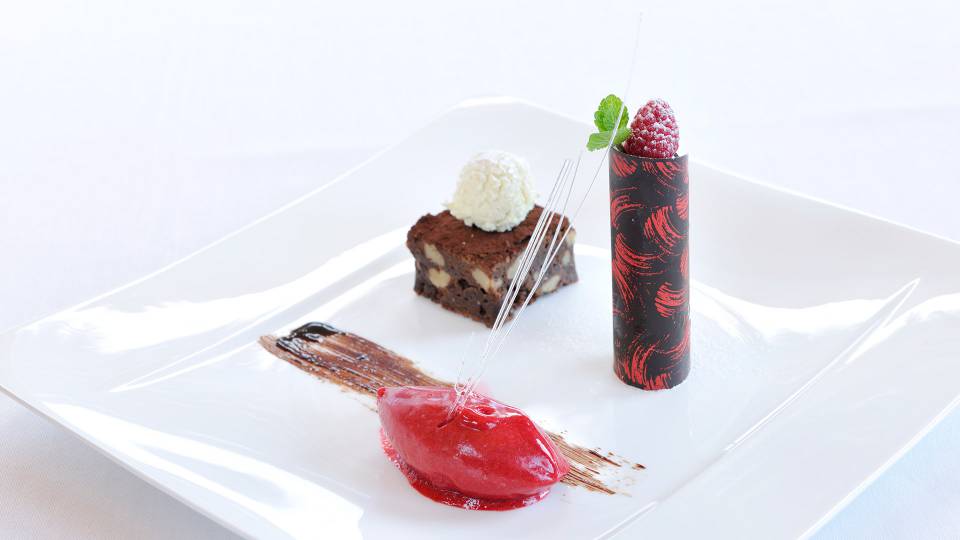 Own patisserie in the hotel ritzlerhof
Sweet temptations
Cakes with fluffy sponge and tasty creams. Austrian pastries based on traditional recipes. Desserts presented with loving attention to detail. The pastry chefs in the Hotel Ritzlerhof are specialists for sweet temptations on your culinary journey in Ötztal. Be sure to treat yourself, whether at breakfast, for the afternoon snack or when enjoying the evening menu.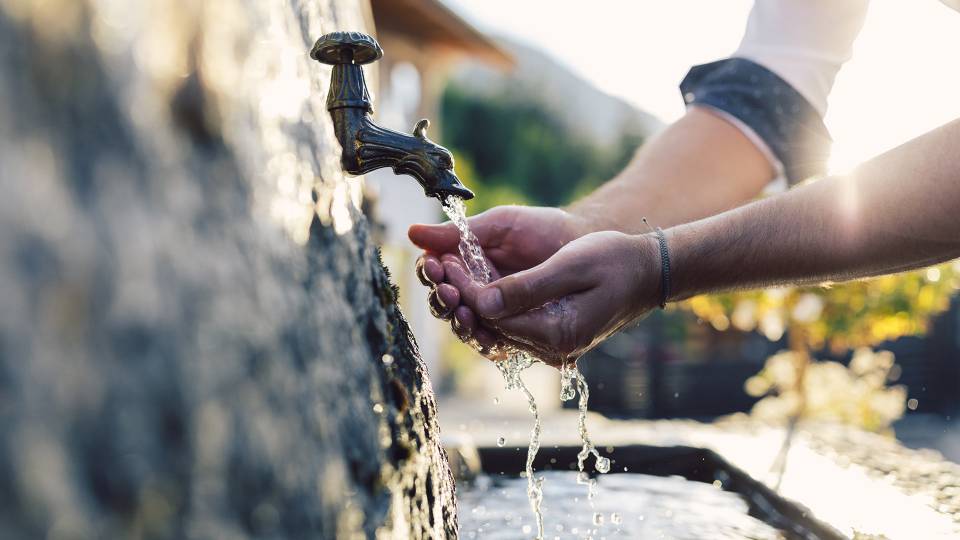 From our own spring
Our Grander water
The mountain spring water of the Hotel Ritzlerhof is available in your room, at breakfast or all day long at the water fountain in the lobby. The water is activated using the Grander method for even higher quality and good-tasting refreshment. The guest always comes first in the Hotel Ritzlerhof.
Your hotel with outstanding cuisine in tyrol
Culinary journey
Plan your gourmet holiday in Tyrol.